UNESCO Chair Holder, Cultural Diplomacy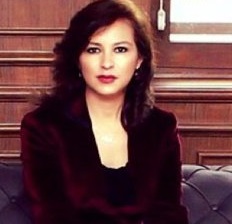 Senocak Selin N.
UNESCO Chair Holder, Cultural Diplomacy
Associate Professor N. Selin Senocak is Political Scientist, Chair Holder of UNESCO Cultural Diplomacy, Governance and Education, Director of Diplomatic and Strategic Studies Center ,  Researcher for the European Leadership in Cultural, Science and Innovation Diplomacy (EL-CSID) Project (EU Horizon 2020) and President of KARAD (BlackSea Women Association for Sustainable Development). She served as Deputy Dean at Ecole Polytechnique de Lausanne - EPFL (Swiss Federal İnstitute of Technology)  She was the Founding Director of Occidental Studies Applied Research Center at IAU. Visiting professor at Azerbaijan Diplomatic Academy(ADA) and ETHZ (Swiss Federal Instıtute of Technology Zurich).